How often have you wished for financial relief to help you through a tough time or achieve your dreams? The answer may lie in government grants and assistance programs, often called "free money." In this guide, we will unravel the myriad opportunities available for individuals, businesses, and organizations, showing you how to navigate the complex world of government grants to unlock the support you deserve.
Key Takeaways
Unlock government grants, loans, and programs to get free money now.
Discover assistance for essential needs such as utilities, groceries, and childcare.
Reclaim unclaimed funds while accessing homeownership aid and college scholarships/grants.
Discovering Government Assistance Programs
Government assistance programs are designed to provide a helping hand to those facing economic hardship, covering expenses such as utilities, groceries, college tuition, and even a down payment on a home. Numerous eligible entities seek financial support from small businesses to individuals and institutions of higher learning. But how can one find these hidden treasures?
The first step to unlocking these resources is research. Funding opportunities lie within federal and state government agencies, offering many grants, loans, and programs for those in need. However, the key to finding the right fit is understanding the application process and meeting the eligibility criteria. To begin discovering these opportunities, visit Grants.gov, where you can explore the vast array of programs available for your specific needs.
One such example of these valuable programs is the exporting grants for state entities, which we'll discuss in more detail in the next section.
Exporting Grants for State Entities
The Small Business Administration (SBA) oversees the State Trade Expansion Program (STEP), a grant program that provides funding to state and territory governments to support small business export activities. This initiative aims to help small businesses navigate the complex world of international trade, opening up new markets and strengthening local economies.
For instance, Ohio Development provides grant programs to assist Ohio companies in exporting their goods and services, supporting businesses in expanding their reach and fostering economic growth in the region. The availability of such programs highlights the importance of exploring the vast array of funding opportunities provided by both federal and state governments.
Accessing Financial Aid for Essential Needs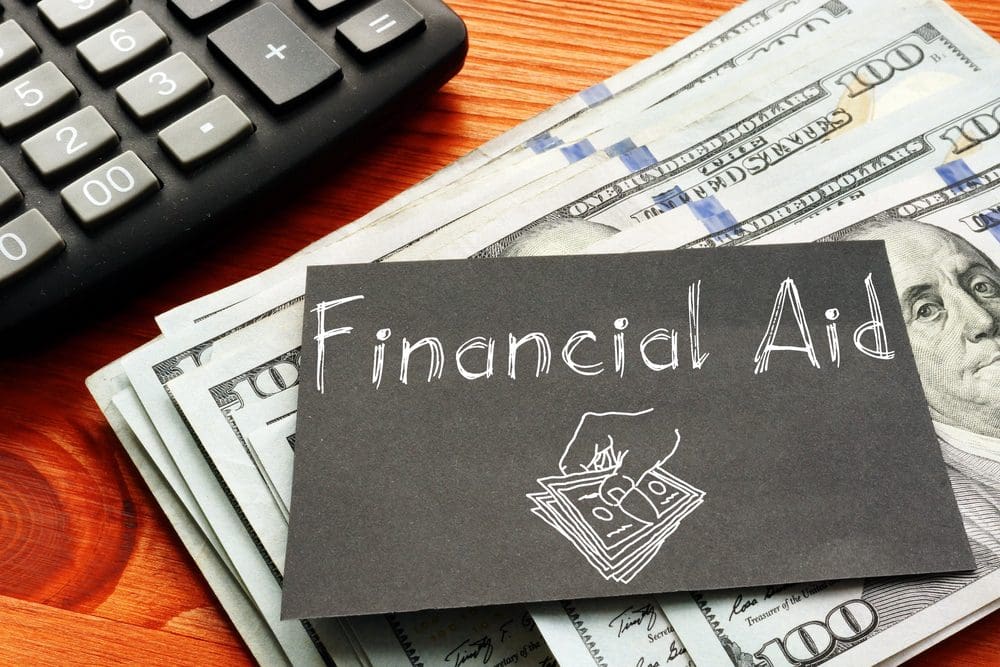 Financial aid for essential needs is crucial for those struggling to make ends meet. This assistance supports necessities such as food, water, shelter, medical care, and childcare. To access this financial aid, individuals must demonstrate financial need and meet other eligibility criteria, which may vary depending on the specific program.
Programs like the Supplemental Nutrition Assistance Program (SNAP) and the Low Income Home Energy Assistance Program (LIHEAP) are designed to provide a lifeline to those in need. Let's delve deeper into how these programs can help individuals with essential requirements.
Utility Bills and Groceries Assistance
The Low Income Home Energy Assistance Program (LIHEAP) aims to assist low-income households in covering their heating and cooling costs, ensuring families remain safe and comfortable in their homes. To apply, individuals must contact their local energy assistance office and meet the eligibility requirements, which vary by state.
The Supplemental Nutrition Assistance Program (SNAP) offers help for people who require groceries. To qualify, families must meet the income requirements set by their state. These benefits are distributed on an Electronic Benefits Transfer (EBT) card, functioning similarly to a debit card and allowing recipients to purchase food at authorized stores. To apply, individuals must contact their local SNAP office and satisfy the eligibility criteria.
Childcare Financial Aid
Childcare can be a significant financial burden for families, but help is available. The Child Care and Development Fund is administered by the U.S. Department of Health and Human Services and provides financial assistance to states, territories, and tribes to distribute to low-income families for childcare expenses.
Various government programs offer financial aid for childcare, such as state assistance, childcare subsidies, and the Child Care Services (CCS) program. Additionally, sliding fee scales, scholarships, and discounts may be available for eligible families.
By exploring these resources, parents can find the support they need to ensure their children receive the care they deserve.
Reclaiming Unclaimed Money
Unclaimed money refers to funds their rightful owners have not claimed, and you may be surprised to learn that money could be out there waiting for you. In 2020 alone, a staggering $2.8 billion was returned to owners, highlighting the potential rewards of searching for unclaimed funds.
To discover if you have unclaimed money, the recommended approach is to visit unclaimed.org, a trusted resource for uncovering these hidden treasures. Don't leave money on the table – a simple search could unlock funds you never knew were owed to you.
Homeownership Assistance Programs
Purchasing a home can be a daunting experience, especially for first-time buyers who may struggle with upfront costs. State-based down payment assistance programs offer a helping hand by providing grants and loans to eligible homebuyers, easing the burden of these initial expenses.
Nevada offers a down payment assistance program to potential homeowners. This grant provides up to 5% of the home loan value towards the down payment and closing costs, with a fee required for participation. Eligibility is based on an annual income of less than $105,000.
By exploring these programs, prospective homeowners can access invaluable resources to help make their dream of homeownership a reality.
Health Insurance Tax Credits
Health insurance can be a significant expense for many individuals and families, but tax credits are available to help reduce the cost. The premium tax credit is a subsidy the government provides for those who purchase medical coverage through HealthCare.gov and meet certain eligibility criteria, such as having an income below a specific level and not having access to employer-sponsored health insurance.
When filing taxes, you may claim the premium tax credit or opt to have the credit sent directly to your insurance provider, thereby reducing the amount of your monthly premiums. Understanding and utilizing these tax credits makes healthcare more accessible and affordable for those in need.
College Grants and Scholarships
Higher education can be a pathway to a brighter future, but the costs associated with college can be overwhelming. Federal grants, such as the Pell Grant, can help alleviate this burden by providing financial assistance to eligible students, with a maximum award of $6,495 for the 2022-23 academic year.
Several other federal grants are available for college students, including the Federal Supplemental Educational Opportunity Grant, the Teacher Education Assistance for College and Higher Education Grant, and the Iraq and Afghanistan Service Grant. To apply for these grants, students must submit the Free Application for Federal Student Aid (FAFSA) form, also used to apply for state and institutional grants and scholarships.
By exploring these funding opportunities and completing the FAFSA annually, students can unlock valuable resources to help them achieve their educational goals without breaking the bank.
Federal Student Aid Grants
Federal grants can provide a lifeline for students seeking financial support for their education without the obligation to repay the funds. These grants can come from various sources, including the federal government, state government, college or career school, or private or nonprofit organizations.
However, certain scenarios may require repayment, such as withdrawing from school before the end of an enrollment period or failing to fulfill a service obligation for a TEACH Grant. To maintain eligibility for federal student aid, students must complete the FAFSA form each year and adhere to the specific requirements of their grant program.
For more information on federal grant programs and maintaining eligibility, visit the U.S. Department of Education's website, which provides a wealth of resources and guidance for students seeking financial assistance. By staying informed and proactive in managing their grants, students can avoid potential pitfalls and make the most of their financial support.
Navigating Grant Programs
The world of grant programs can be complex and overwhelming. Still, resources like Grants.gov can simplify the process by providing an online platform for searching, filtering, and applying for federal grant programs. The Catalog of Federal Domestic Assistance (CFDA) is the official source for federal grant programs, offering a comprehensive list of available opportunities.
The grant application process may differ depending on the type of grant and the organization providing it but generally involves researching the grant, completing an application form, and submitting the application. By leveraging resources like Grants.gov and the CFDA, individuals, and organizations can navigate the intricate landscape of grant programs to find the support they need.
Summary
In conclusion, understanding and utilizing government grants and assistance programs can provide a lifeline for individuals, businesses, and organizations facing financial hardship or needing support. From essential needs assistance to college grants and homeownership programs, many opportunities await those who take the initiative to explore these resources. By staying informed, proactive, and diligent in navigating the complex world of grant programs, you can unlock the financial support you need to overcome challenges and achieve your dreams.
Frequently Asked Questions
How can I make instant cash online?
To make instant cash online, you can start by picking up freelance work online, testing websites and apps, taking surveys for money, selling your wares on Etsy, or getting advertising revenue from your blog or YouTube channel.
Additionally, self-publishing an e-book, making money from your blog with affiliate links, or becoming a virtual tutor are all great ways to make money online.
How can I get money right now?
If you need money immediately, tap into your emergency savings, take out a personal loan, get a credit card cash advance, access your home equity, find a gig job, borrow from your 401(k), or try crowdfunding.
How do I get free money right now?
Jumpstart your finances right away with these free money options. Get a free stock worth between $5 and $200 with Robinhood, earn cash back with Ibotta, check for unclaimed funds, save up to $100 on bills with Trim, and avoid hidden service fees.
Get a $5 bonus with Swagbucks, use high-yield savings to boost your income, and get $5 per referral with Cleo.