Are you considering pursuing a degree but struggling with attending a traditional brick-and-mortar institution? Earning an online degree may be the perfect solution for you. In this blog post, we'll guide you through finding the best online degree programs, discuss the benefits of pursuing an online degree, and provide tips for success in the virtual classroom. Let's embark on this exciting journey toward a brighter future!
Key Takeaways
Explore the best online degree programs in business, computer science, education & healthcare.
Financial aid options like scholarships, grants & loans are available for online students.
Tips to succeed include time management skills and effective communication strategies.
Top Online Degree Programs for Various Fields

Online education has expanded dramatically in recent years, offering a wide array of degree programs across various fields. Whether you are interested in business, computer science, education, or healthcare, an online degree program is tailored to your needs and interests. As you explore these popular online degree programs, you'll discover they can open up many job opportunities and even pave the way for further education, such as pursuing a master's degree.
But how do you know which field is right for you? The following sections will delve into the specifics of the best online degree programs in business, computer science, education, and healthcare. Each of these fields offers unique benefits and opportunities for growth, so read on to find the perfect fit for your career aspirations.
Business Degrees
Online business degrees have become increasingly popular, offering a range of specializations such as finance, accounting, business administration, and supply chain management. The advantages of obtaining a business degree include lower unemployment rates, higher earning potential, and the opportunity to work in various industries. Moreover, online programs provide additional benefits such as flexibility, affordability, and different program options.
One unique program within the business field is Supply Chain Management, which covers cutting-edge topics like blockchain, AI, big data analytics, and automation. Pursuing an online business degree can be a rewarding experience, but it's crucial to stay on top of your time management, remain organized, and ensure effective communication throughout your studies.
Computer Science Degrees
An online computer science degree might be perfect if you know about technology and problem-solving. With programs like the WGU College of Information Technology, online students can earn a degree with certifications included in most programs at no extra cost. Graduates with an online computer science degree can explore various opportunities, such as hardware engineers, professional app programmers, web developers, video game designers, or even electronic music composers.
The computer science field offers numerous industries, ranging from big companies designing computer systems, networks, or business software to app or game development companies. Two-year universities have also gained popularity in computer science, offering accelerated programs that enable students to graduate with a bachelor's degree in two years or less. This option provides a faster route to entering the workforce and making an impact in the ever-evolving world of technology.
Education Degrees
Education Degrees provide a solid foundation for individuals passionate about teaching and shaping the minds of future generations. These degree programs offer an overview of the educational system and prepare students for careers in teaching or related fields. There are over 30 bachelor's, post-baccalaureate, endorsement-preparation, and master's degree programs available in education, and the best online English degrees, ensuring a diverse range of options to suit your interests.
To excel in an Education Degree program, genuine interest, and dedication to teaching are essential, along with solid communication, organizational, and interpersonal skills. Graduates with an Education Degree can pursue various career paths, including education, social work, public administration, administrative services, support services, and skilled trades trainers.
Healthcare Degrees
The healthcare industry is an ever-growing field, and online healthcare degrees offer a convenient way for aspiring professionals to enter this rewarding sector. Online students can pursue degrees in nursing, health information management, healthcare management, and public health. Healthcare degrees are available at various levels, including bachelor's, master's, and doctorate, covering an array of disciplines such as health information management, healthcare management, nursing, public health, and the best online criminal justice degree.
A healthcare degree can lead to numerous job opportunities, including health services managers, mental health counselors, physical therapy assistants, occupational therapy assistants, dental assistants, veterinary technicians, nurse practitioners, physician assistants, and speech pathologists. Financial aid options, such as scholarships, grants, and loans, are available to help online healthcare students cover their education costs.
Benefits of Pursuing an Online Degree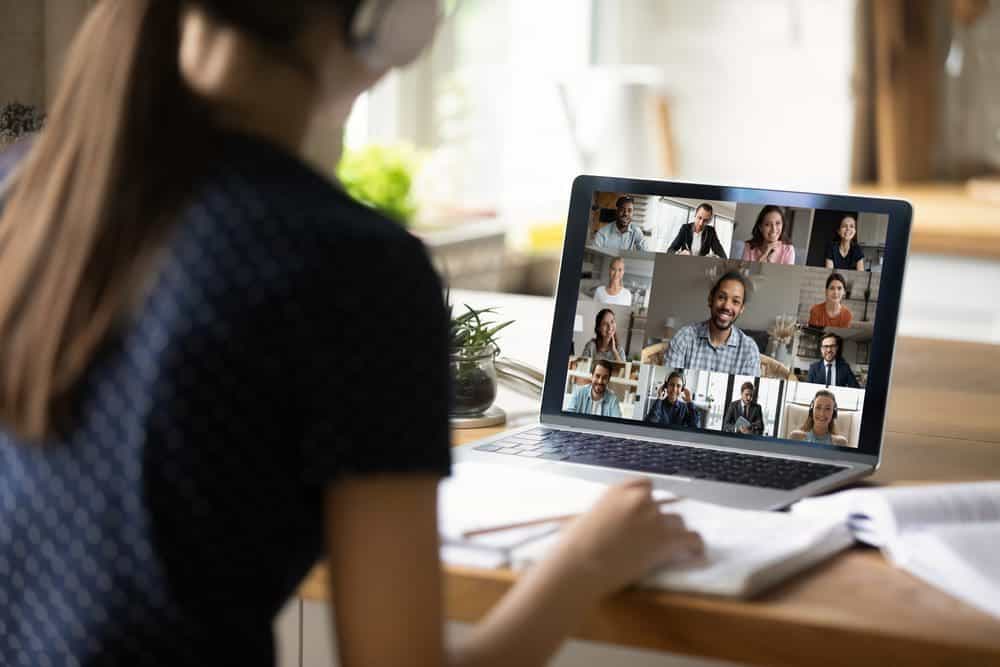 Now that we've explored the various online degree programs available let's discuss the benefits of pursuing the best online degree for you. Flexibility, cost-effectiveness, and diverse program options are critical advantages online education offers. The convenience of studying whenever and wherever you want allows you to balance your education with your work, family, and social life.
We will now delve deeper into these benefits, examining the flexibility of online degree programs, their cost-effectiveness, and the diverse program options available to students. These advantages can help you decide whether online education is proper for you.
Flexibility

One of the main advantages of online degree programs is the flexibility they offer. Tailoring the learning experience to suit your needs lets you decide how fast you want to learn, which courses to take, and even the program duration. Accelerated online classes, for example, condense the course material into eight weeks instead of the usual 16 weeks, allowing you to earn more credit hours in a shorter period. Self-paced programs, also known as competency-based degrees, let you take charge of your learning and submit assessments or portfolios to demonstrate mastery of the course material.
Liberty University is one such institution that provides flexibility to its students, offering the possibility to earn up to 54 credit hours in one year through accelerated online classes or up to 12 credit hours during eight weeks if you receive an academic overload. This flexibility allows you to work at your own pace and according to your schedule, ensuring a personalized learning experience.
Cost-Effectiveness
The best online degree programs are often more affordable than traditional ones, enabling students to save money on tuition, transportation, and housing costs. Institutions like Southern New Hampshire University offer affordable tuition rates for online programs, making higher education more accessible for many students.
However, it is essential to note that the cost of an online degree is not limited to tuition alone. Other factors such as books and supplies, fees charged by the school, interest on student loans, childcare costs, and transportation costs for any on-site learning activities should also be considered when calculating the total cost of an online degree.
Despite these additional expenses, the overall cost-effectiveness of online degree programs remains a significant advantage for many students.
Diverse Program Options
Online education offers diverse program options to cater to students' unique needs and interests. With numerous online degree programs in various fields, such as business, computer science, education, and healthcare, students can find the perfect fit for their career aspirations.
When selecting an online degree program, it is crucial to consider factors such as degree program accreditation, the school's reputation, and the program format (e.g., self-paced or instructor-led). In addition, networking opportunities, such as online forums and other ways to connect with fellow students, are essential when choosing the right online degree program.
By carefully researching and comparing different program features, you can find the ideal online degree program that aligns with your interests, goals, and learning preferences.
Choosing the Right Online Degree Program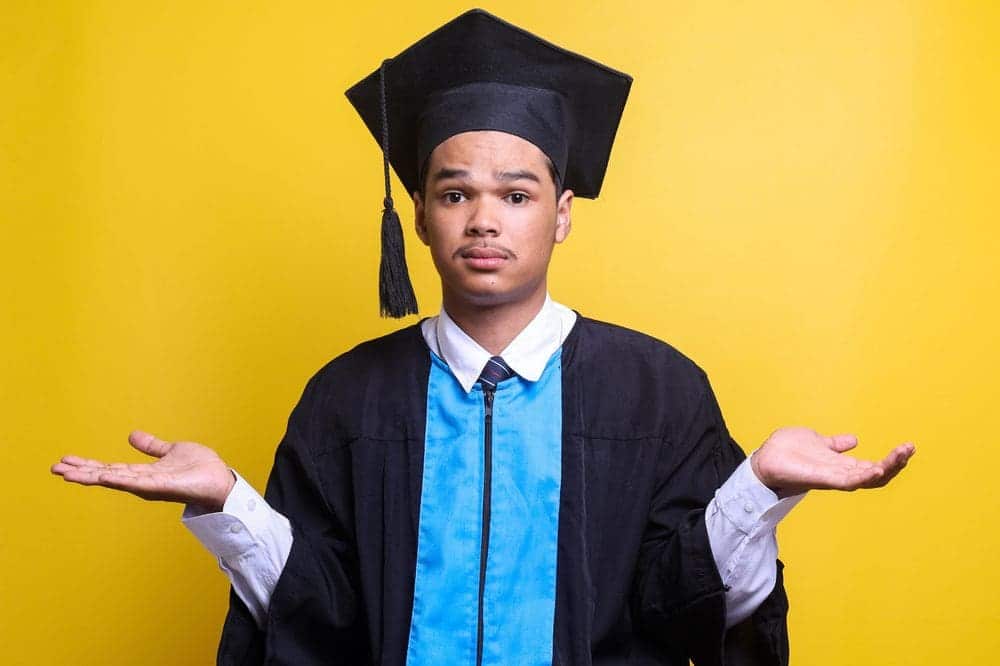 Now that you better understand the benefits and options available in online education, it's time to choose the best online degree program. This process involves assessing your interests and goals, researching accredited programs, and comparing program features. By taking these steps, you can find an online degree program that will set you on the path to success in your chosen field.
The following sections will provide tips and guidance on assessing your interests and goals, researching accredited programs, and comparing program features. This information lets you confidently choose the online degree program that best suits your needs and aspirations.
Assessing Your Interests and Goals
When looking into an online degree program, it's essential to consider your learning style and strengths, as well as your interests and career goals. Program accreditation is crucial, as it guarantees that the program meets specific quality standards and is recognized by employers. To research the reputation of a particular institution or schedule, consider checking out reviews from current and former students and the institution's accreditation status.
By assessing your interests and goals, you can choose an online degree program that aligns with your passions and sets you on the path to success. Remember that this is a personal journey, and the right program for you may differ from others. The key is to find a program that excites and motivates you to excel in your chosen field.
Researching Accredited Programs
Accreditation is critical when researching online degree programs, as it ensures that the school has undergone a rigorous review process from the U.S. The Department of Education is responsible for approving regional accreditation organizations. This helps to ensure educational organizations meet established standards. Choosing an accredited program guarantees that the program meets specific quality standards and is recognized by employers and other educational institutions.
To research accredited programs, look at online databases and check the accreditation status of the schools you are interested in. It's also good to read reviews from current and former students to understand the program's reputation better.
In addition to accreditation, consider the program's curriculum, tuition, and credit transfer policies when assessing program requirements, cost, and transferability of credits.
Comparing Program Features
Comparing program features is essential in selecting the right online degree program. Factors such as the program's accreditation, reputation, course offerings, interactivity and engagement, student support services, faculty qualifications, and cost should all be considered.
One example of various program features can be found at Capella University, which offers two different paths for a self-paced program: a Guided Path and a FlexPath. The Guided Path includes an academic advisor and follows a schedule with deadlines. At the same time, the FlexPath allows students to set their own pace and complete as many courses as possible within 12 weeks.
You can find the best online degree program that fits your needs and learning preferences by comparing program features like these.
Tips for Success in Online Degree Programs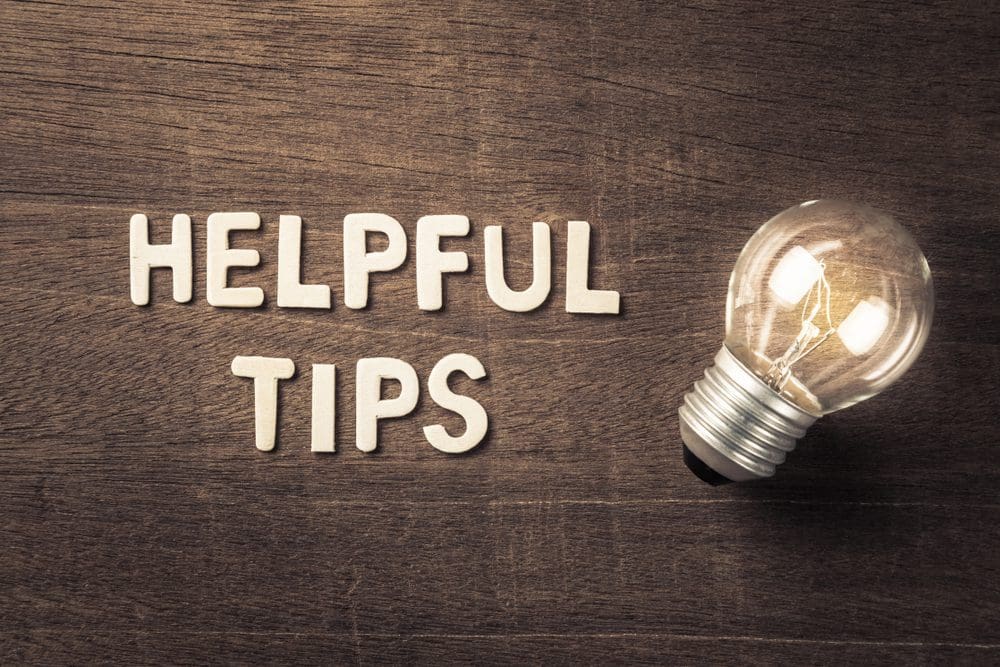 Successfully navigating the world of online degree programs requires more than just selecting the right program. You must also develop the skills and habits necessary to excel in a virtual learning environment. This section provides tips for success in online degree programs, covering essential aspects such as time management, staying organized, and effective communication.
By implementing these tips, you can maximize your potential for success in your online degree program and be well on your way to achieving your academic and career goals.
Time Management
Effective time management is crucial for success in online degree programs. Planning and setting a consistent schedule can help you stay on track and meet your goals. Start by setting realistic goals and breaking them into smaller, achievable tasks. Set deadlines for each task and create a plan to ensure you meet them.
Focusing on long-term goals is also essential to find the best online degree programs. By prioritizing work and breaking down large projects into manageable chunks, you can ensure that you stay on track and make steady progress toward your goals. Remember, time management is a skill that can be developed and refined over time, so don't be discouraged if it takes some practice to find the right balance.
Staying Organized
Staying organized is another critical factor in completing an online degree program. A well-organized study area that is comfortable, well-lit, and free of distractions can help you concentrate and be more productive. Creating a consistent schedule and using digital tools to manage your assignments and deadlines can help you stay organized.
To further enhance your organizational skills, consider breaking down large projects into smaller tasks and setting deadlines for each one. This can help you stay on track and make steady progress toward your goals. Remember, staying organized is an ongoing process that requires dedication and commitment, but the rewards are well worth the effort.
Effective Communication
Effective communication is essential in online degree programs, as it helps build a sense of community and allows students to stay connected with their peers and instructors. To communicate effectively, be an engaged student, ask questions, be open to phone communication, and don't be afraid to ask for clarification. Also, proper grammar and spelling will help ensure your messages are clear and professional.
Fostering trust and understanding between students and instructors is also crucial for successful communication in online degree programs. Focusing on the issue, being genuine, empathizing, and using affirming responses can all contribute to building a solid rapport with your peers and instructors.
Financial Aid Options for Online Students
Pursuing an online degree doesn't have to break the bank. Financial aid options are available for online students, including scholarships, grants, and loans. By exploring these options, you can find the resources to make your educational journey more affordable and accessible.
In the following sections, we will provide an overview of the financial aid options available to online students, including scholarships, grants, and loans. This information lets you decide which financial aid options suit your needs and circumstances.
Scholarships
Scholarships are financial awards based on merit that can help cover the cost of your education. Many organizations, including colleges and universities, offer scholarships to students pursuing online degrees. Some examples of scholarships available for online students include the Study.com Graduate Distance Learning Scholarship, the Study.com Undergraduate Distance Learning Scholarship, and the Niche.com "No Essay" College Scholarship.
To search for scholarships, use online databases to narrow your search based on criteria such as your major, state of residence, or other factors. When applying for scholarships, read the eligibility requirements thoroughly and submit your application before the deadline. Don't hesitate to contact the scholarship provider with any questions or concerns.
Grants
Grants are financial awards based on specific qualifications, often given to lower-income students. Unlike loans, grants do not need to be repaid, making them an attractive option for students seeking financial aid. Online students can find grants through various sources, such as the Federal Pell Grant, Study.com awards, and GetEducated.com awards.
To search for grants, check with your college, university, state government, and private sources. Read the eligibility requirements carefully and submit your application before the deadline. Grants can be a valuable resource in helping you cover the cost of your online degree.
Loans
Loans are another financial aid option available for online students. Federal or private lenders, such as banks, can provide student loans. Federal student loans, such as Direct Subsidized and Unsubsidized Loans, PLUS loans, and Direct Consolidation Loans, typically have lower interest rates and more favorable repayment terms than private student loans.
Private student loans are offered by lenders like LendKey and Sallie Mae. While they may have higher interest rates and fees than federal student loans, they can still help cover the cost of your education when other financial aid options are insufficient.
In addition, emergency student loans are available to help cover college costs in a crisis, with more flexible repayment terms than other types of student loans. You can find the right financial aid solution to support your online education by exploring the various loan options.
Final Thoughts on How To Find The Best Online Degree Programs
Online degree programs offer numerous benefits and opportunities for students seeking a flexible, cost-effective, and diverse education. By carefully assessing your interests and goals, researching accredited programs, and comparing program features, you can find the perfect online degree program to suit your career aspirations. With the tips for success in online degree programs and financial aid options outlined in this blog post, you are well-equipped to embark on your journey toward a brighter future. So go ahead, explore the world of online education, and embrace its incredible opportunities.
Frequently Asked Questions on Finding the Best Online Degree Programs
What is the fastest degree to get online?
If you're looking for the fastest way to get an online degree, look no further than top programs like nursing, business, and IT. These degrees allow you to gain qualifications quickly to start your career as soon as possible.

With a little hard work and dedication, you'll be able to get your online degree in no time!
Are online college degrees legitimate?
Yes, online degrees are legit. As long as the school is accredited and the curriculum matches the same standards as an on-campus degree, employers will generally view your online degree just as favorably as one earned in person.

Online education has opened opportunities for busy professionals to pursue their educational goals.
Can I get a degree online only?
Yes, you can get a degree online. Online learning is an increasingly popular option for those who want to study at their own pace and gain valuable qualifications without attending traditional classes.

Many accredited colleges and universities offer online degrees in various subjects.
Is it OK to get a degree online?
In general, it is OK to get a degree online! Many employers view degrees from brick-and-mortar schools favorably, and many accredited universities offer both on-campus and online programs of equal rigor.

Online programs are not necessarily more affordable or more accessible than on-campus programs, but they are becoming increasingly respected by employers.
Are there any online degrees that are worth it?
Numerous online degree programs are worth pursuing. Many well-respected universities now offer online degrees in a wide range of fields, from business to computer science, from psychology to nursing, and these programs often provide the same rigorous instruction as their on-campus equivalents. Employers increasingly recognize the value of online degrees, especially from accredited institutions. Online degrees also allow students to balance their education with other life responsibilities, making it a practical choice for many people. However, it's crucial to ensure that your online program is accredited and has a strong reputation in your field of interest to maximize its value.
What is the easiest college degree to get?
It's crucial to note that the "easiest" degree can be highly subjective and largely depends on an individual's strengths, interests, and career goals. However, some degrees are generally cited as being less academically rigorous or requiring fewer complex skill sets than others. Here are a few examples:

Liberal Arts: These programs often require a broad base of knowledge in the humanities and social sciences rather than a deep focus on one specific field. This flexibility can make it easier for some students.

Education: Education programs, which prepare students to become teachers, are often considered easier due to their focus on practical skills rather than theory-heavy coursework.

Communications: A communications degree often involves coursework in public relations, marketing, and media studies, which some students find less demanding than other fields like the sciences or mathematics.

Business Administration: While business programs can be challenging, many students find them manageable because they balance practical skills with theoretical knowledge.

Remember that ease should not be the only factor considered when choosing a degree. It's essential to pick a program that aligns with your long-term goals, interests, and the job market in your desired field. It's also worth considering that what one person finds easy, another might find challenging. This largely depends on personal strengths and the learning style one is most comfortable with.
What can I do with an online degree?
An online degree can open up many opportunities like a traditional degree. Here's what you can do with an online degree:

Start a New Career: If you've studied a new field, you can use your online degree to help you switch careers.

Advance in Your Current Job: Many online degree programs are designed for working professionals looking to enhance their skills. An online degree in your field could help you secure promotions or leadership roles.

Launch Your Own Business: Degrees in areas such as business or marketing can provide you with the knowledge and skills to start your own company.

Pursue Further Education: An online bachelor's degree can be a stepping stone to a master's or doctoral program, potentially online.

Career in Academia or Research: Depending on the degree, you could pursue a career in academia or research.

It's important to remember that the opportunities available to you will depend on the specific degree you earn. Some fields may require additional certifications or licenses beyond a degree. As with any degree, the career paths you can pursue will depend not only on your education but also on your experience, skills, and professional network.
Sources:
National Center for Education Statistics
Middle States Commission on Higher Education