Embarking to find the perfect online bachelor's degree program can be exciting. With numerous programs available, picking the right one that aligns with your goals and budget is important. Find the top bachelor's degree online programs with our guide. Make an informed decision to start your education and professional journey.
Identifying the Best Bachelor's Degree Online Programs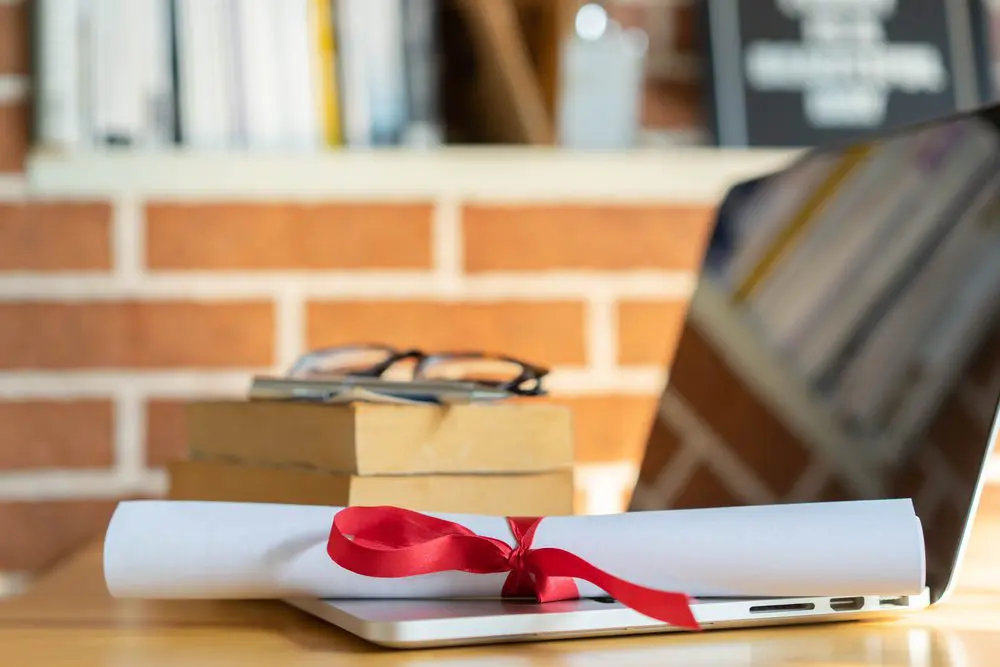 Finding the best online bachelor's degree program requires looking into several factors, such as accreditation, cost, and reputation. A high quality education and degree can increase one's options.
When picking the best online bachelor's degree program, consider accreditation, cost, and reputation.
Accreditation
Accreditation is a vital indicator of a school's commitment to maintaining specific academic standards. There are two primary types of accreditation: school accreditation and programmatic accreditation. Institutional accreditation applies to the entire school, while programmatic accreditation is granted to individual programs within the school.
Obtaining an unaccredited degree can significantly impact the quality of your education and your professional options. Choose a major that fits your skills and consider the program's accreditation status for better job options.
Affordability
Affordability is a crucial factor to consider when picking an online bachelor's degree program. The cost of taking classes generally includes tuition, required fees, books, and supplies.
Moreover, some online colleges offer additional discounts, such as free laptops and other technology deals. By carefully researching and taking advantage of these financial options, you can make your online bachelor's degree more affordable and accessible.
Reputation
Accredited online bachelor's degrees hold the same respect as their traditional counterparts. The primary difference between online and traditional degrees lies in the delivery format. Accreditation is important for quality and recognition by employers and organizations.
Several reputable schools, such as the University of Florida Online, Florida International University, and Auburn University, offer high quality online bachelor's degree programs. It's crucial to select a well established college to obtain a significant value degree.
Types of Online Bachelor's Degrees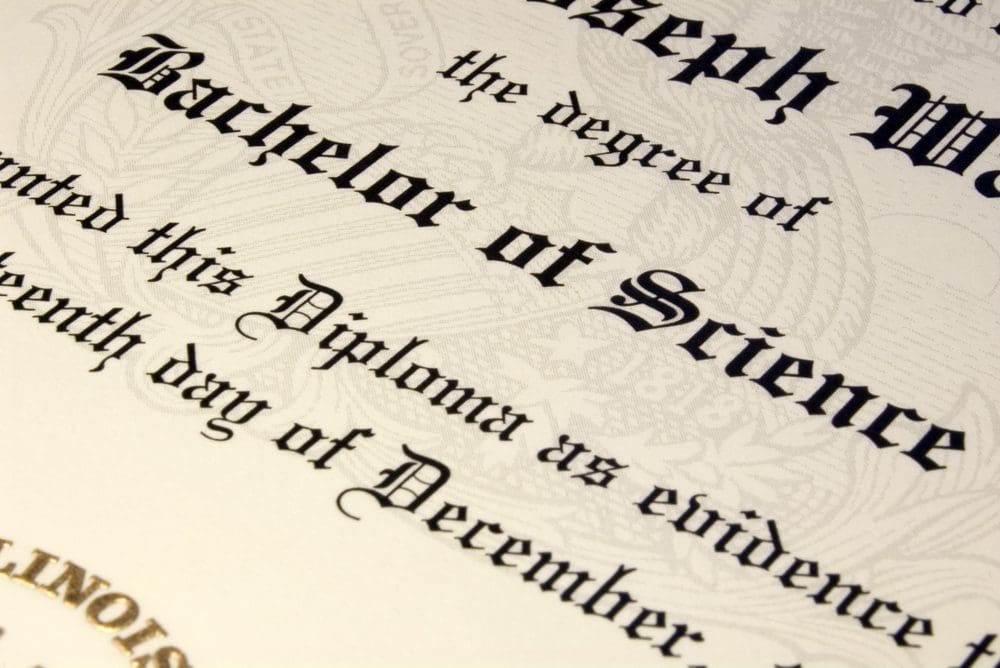 Online bachelor's degrees give students various choices in their field of study. Subjects like business, education, healthcare, humanities, social sciences, or STEM can be found through online courses. Depending on your interests and career goals, you can choose from diverse degree types such as Bachelor of Arts (BA), Bachelor of Science (BS), and Bachelor of Fine Arts (BFA). Renowned schools like Auburn University and Florida International University offer many undergraduate programs in various fields.
Finally, explore popular majors like business administration, computer science, and healthcare to narrow down your online bachelor's degree options.
Business Administration
A business administration degree gives students a comprehensive understanding of various business disciplines, such as accounting, finance, marketing, and management. This degree covers a wide range of topics. Students can explore varied careers in management, finance, and related fields by picking a specific business area.
However, a business administration degree can lead to numerous job opportunities in various sectors, including management, finance, accounting, and marketing. By picking a reputable online program, you can gain the skills and knowledge necessary to excel in business.
Computer Science
A computer science degree is a four year undergraduate program that educates students on the fundamentals of coding, software design, and the study and development of computers, networks, hardware, and software. This degree normally has programming, software engineering, data analysis, artificial intelligence, computer architecture, operating systems, and computer networks courses.
With a computer science degree, graduates can pursue opportunities in various fields, such as software engineering, website development, programming, and cybersecurity. Choose a reliable online program with a strong curriculum to gain the skills and knowledge needed to succeed in a dynamic industry.
Healthcare
Healthcare degrees contain various topics, including nursing, health sciences, public health, and medical technology. Pursuing a degree in healthcare can open up a variety of career paths.
Regardless, picking a reliable online healthcare program can give you the skills and knowledge to succeed in this important field. A healthcare degree can lead to diverse career paths in nursing, public health, or medical technology.
Comparing Online Degree Program Features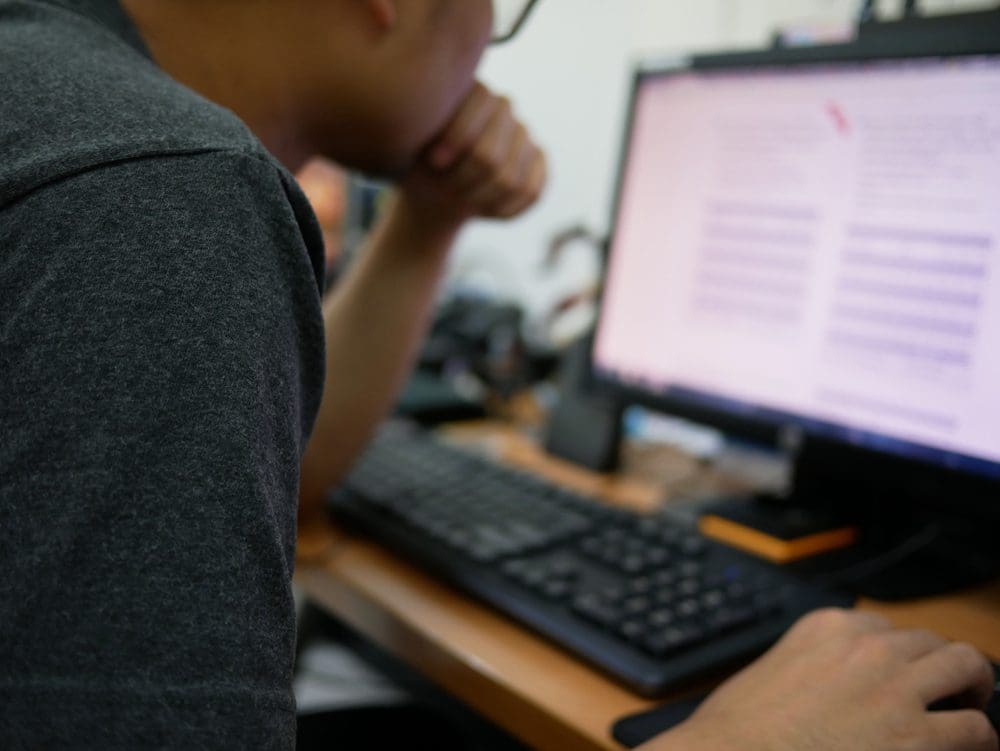 When evaluating online degree programs, it is important to compare different aspects, such as curriculum, flexibility, and support services. Choose a program that meets your needs and preferences for academic and professional success.
In the meantime, let's look at these important features and how they can contribute to a successful online bachelor's degree experience.
Curriculum
The curriculum of an online degree program should be tailored to your interests and goals, with courses in core subjects and electives that allow you to explore various fields. When comparing the curriculum of various online degree programs, consider the quality of the courses, the types of courses provided, and the program's overall structure.
Obviously, a well-rounded curriculum provides a strong foundation in your chosen field. It enables you to develop critical thinking and problem solving skills that are highly valued in the professional world.
Flexibility
Overall, flexibility is vital to online degree programs, allowing you to customize your learning experience according to your preferences and objectives. Consider asynchronous and synchronous courses, credit transferability, and customization options to find a flexible online degree program.
An online program lets you study independently while juggling other responsibilities.
Support Services
Generally, support services are crucial in making sure your success in an online degree program. These services may include academic advising, career counseling, library resources, and technical assistance. Consider support services' availability and accessibility when picking an online degree program.
Also, use your online degree program's support services to boost your academic success.
Tips for a Successful Online Bachelor's Degree Experience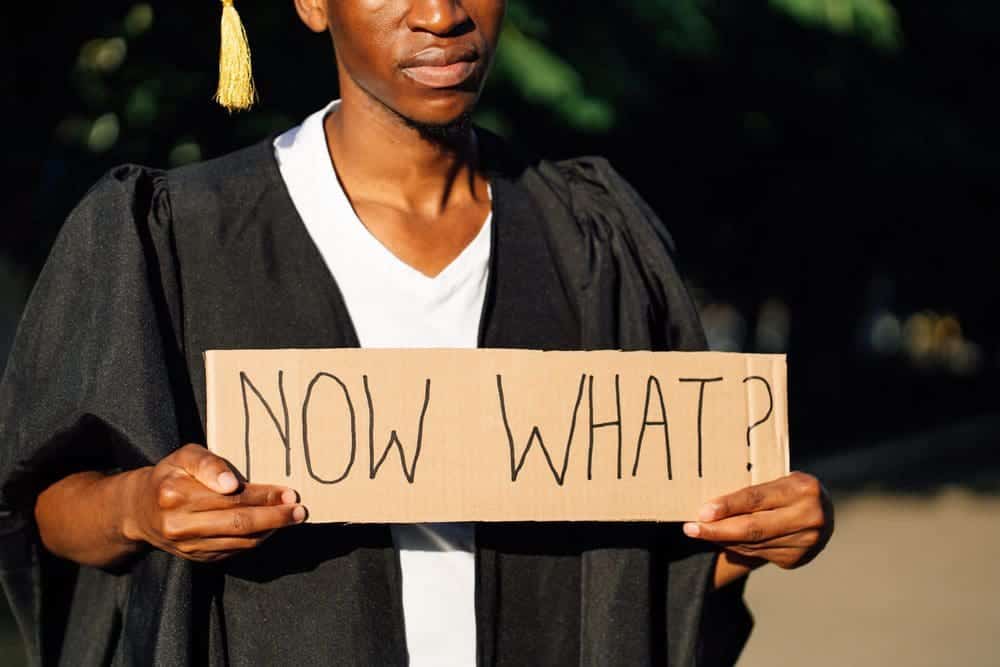 A few key tips are essential to ensure a successful online bachelor's degree experience. First, set realistic goals by breaking down long-term objectives into smaller, achievable tasks, setting deadlines, and tracking progress. Staying organized is also crucial; establish a study schedule, set up reminders, and use a planner or calendar to keep track of important dates and assignments.
Lastly, utilize online libraries, tutoring services, and career counseling. By following these tips, you can maximize your chances of success in your online bachelor's degree program and achieve your academic and professional goals.
Application Process and Requirements
The online bachelor's degree application process varies by institution but typically involves completing an application form and submitting official transcripts. To ensure a smooth application experience, it's essential to check with the specific program for instructions, requirements, and deadlines.
Regardless, typical application requirements include a high school transcript, evidence of English language proficiency, SAT/ACT scores, proof of financial resources, personal statements or essays, letters of recommendation, a copy of a passport, and application fees.
Meanwhile, prepare documents and meet deadlines to increase the chances of acceptance into the online bachelor's program.
Final Thoughts on How to Find the Best Bachelor's Degree Online Programs
Choosing a top college for a bachelor's degree involves evaluating accreditation, affordability, reputation, curriculum, flexibility, and support services. Find the program that fits your interests, goals, and budget. Success in the right program opens academic and professional opportunities for a bright future. So, take the next step and embark on your journey to find the perfect online bachelor's degree program today!
Frequently Asked Questions on How to Find the Best Bachelor's Degree Online Programs
What is the best bachelor's degree to get right now?
STEM (science, technology, engineering, and mathematics) majors are among the most popular and highest-paying majors for those looking for the best bachelor's degree. These majors offer a foundation that can lead to higher earning potential.
What is the easiest and fastest bachelor's degree to obtain?
If looking for the fastest and easiest route to a bachelor's degree, you should explore Business Administration, Psychology, Education or Teacher Training, General Studies, English, and Communications.

These degrees have been commonly identified as the quickest and most straightforward options to earn a bachelor's degree.
What is the best bachelor's degree to get?
For those looking to maximize earning potential, a degree in STEM (science, technology, engineering, and mathematics) is the best choice. STEM degrees provide better wages than other undergraduate programs, making them highly attractive for those who want to ensure their educational investment pays off (Day & Martinez, 2021).
Related Articles