The world of higher education has been transformed by the rise of online course programs and learning platforms. With an abundance of subjects and flexible learning options, students worldwide can now pursue their educational goals on their terms.
Discover the top online learning platforms and digital study materials so that you can succeed in your education!
Key Points:
Online degrees have enabled learners worldwide to access higher education with increased flexibility, affordability, and variety.
Coursera, edX, and FutureLearn are the top online learning platforms for online degrees providing high-quality experiences.
Digital study materials such as AI & VR provide personalized learning opportunities when choosing an online degree program.
The Rise of Online Degrees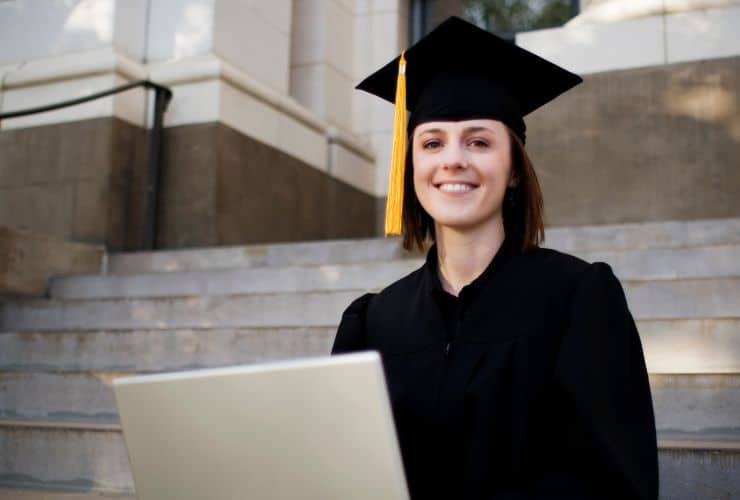 Gone are the days when pursuing a degree meant attending a brick-and-mortar institution with tight schedules and crazy fees. The creation of online course platforms has revolutionized the way people access higher education. Online learning provides increased flexibility, affordability, and a vast selection of subjects to choose from.
The growth of online degrees has opened doors for learners worldwide, allowing them to acquire new skills and knowledge at their own pace. From computer science to creative skills, online degree programs now cater to a wide range of interests and professional goals.
With the rise of online education, platforms such as Coursera, edX, and FutureLearn have emerged as frontrunners. These programs offer top-notch courses from prestigious universities and institutions. As the landscape of higher education continues to evolve, these platforms are at the forefront, shaping the future of learning.
Types of Online Degree Programs
Online degree programs are available in a variety of formats to suit different learning styles and preferences. As the demand for online education grows, so does the need for advanced features and user-friendly interfaces on online learning platforms.
With an array of options to choose from, learners can find the perfect fit for their needs. Whether they prefer hybrid programs that combine traditional and online learning or they prefer self-paced courses, there's something for everyone! That way, they can progress at their own speed.
Hybrid Online Programs
Hybrid online programs offer the best of both worlds, balancing traditional classroom learning with online components for a well-rounded educational experience. These programs utilize learning management systems and training materials to provide consistent and efficient learning experiences, combining face-to-face interaction with the flexibility of online learning.
One example of a platform that can be used for hybrid online programs is iSpring Learn. This learning management system enables the creation of various courses, such as screencasts, talking head videos, slide presentations, and dialogue simulations with branched scenarios. This wide variety of options makes iSpring Learn one of the best online learning platforms for course creation. Additionally, its "Rules" feature facilitates the automated assignment of content based on a learner's assigned group, course progress, or business role. The feature is an especially valuable tool for online course marketplaces.
Self-Paced Online Programs
For learners who value flexibility and autonomy, self-paced online programs are an ideal choice. These courses enable students to progress through the material at their own speed, providing a personalized self-paced learning experience. With the help of online learning platforms like Moodle, learners can access course materials and resources at their convenience, ensuring a comfortable and engaging learning environment.
Moodle is a free, open-source learning management system that offers a wide array of features and plugins to customize the learning experience. Its cloud-based solution, MoodleCloud, provides even greater flexibility, with pricing determined by the number of users and file storage. This adaptability makes self-paced online programs an attractive option for busy professionals and lifelong learners alike.
Online Cooperative Learning
Collaboration and group work are essential components of any educational experience, and online cooperative learning programs bring these elements to the forefront. Emphasizing teamwork and community building, these courses foster a sense of camaraderie among learners in a virtual environment.
Platforms like LearnUpon facilitate collaborative learning by providing tools and resources for creating, managing, and delivering training to employees and customers. Additionally, virtual communication technologies such as Skype and Zoom enable students to collaborate outside of the traditional classroom setting. Online cooperative learning is a powerful and engaging approach to education as a result.
Top Online Learning Platforms for Online Courses
Navigating the vast landscape of online learning platforms can be overwhelming. However, a few names consistently rise to the top: Coursera, edX, and FutureLearn. These platforms distinguish themselves by offering a wide range of courses from prestigious universities and institutions. The courses they offer cater to learners seeking online degrees and certifications.
Whether you're looking to develop new skills, expand your knowledge, or pursue a formal degree, there are lots of options! Each platform provides its own unique features and pricing structures, allowing learners to find the best fit for their goals.
As online education continues to grow in popularity, the best online learning platform remains at the forefront, providing high-quality learning experiences for students around the world. With an array of subjects and flexible learning options, these platforms are shaping the future of higher education.
Coursera
Coursera is an online learning platform that provides access to a vast array of educational opportunities, including individual courses, specializations, certifications, and bachelor's and master's degree programs. With on-demand video lectures, homework exercises, peer-reviewed assignments, and community discussion forums, Coursera offers a comprehensive and interactive learning experience.
One standout feature of Coursera is its subscription service, Coursera Plus. For a monthly or yearly fee, students gain unlimited access to 90 percent of the learning programs in the Coursera catalog, making it an attractive option for those looking to explore multiple subjects or advance their careers.
Coursera's expansive course offerings, reputable partnerships with top universities and businesses, and flexible pricing options make it a popular choice for learners seeking online degrees and professional development. Whether you're looking to hone your creative skills or master computer science, Coursera has something to offer everyone.
edX
edX is another prominent online learning platform. It offers university-level education through online courses from various universities and businesses. Subjects that edX offers include science, engineering, data science, math, humanities, business, and management. Developed by scholars from Harvard University and MIT, edX provides learners with access to high-quality education from prestigious institutions.
The platform offers over 3,000 courses, including free options, organized into 300 programs. With a focus on interactivity and accredited certificates that can be verified, edX sets itself apart as a leader in online education.
EdX's diverse course offerings and commitment to quality make it a great platform for learners seeking online degrees and certifications.
FutureLearn
FutureLearn is an international educational platform that offers free online courses from renowned universities and organizations. Users also have the option to upgrade for a fee to receive additional benefits and features. With a diverse range of prestigious courses, FutureLearn provides learners with a wealth of knowledge at their fingertips.
The platform emphasizes collaboration and community building, encouraging learners to engage in discussions and share their perspectives with others. This interactive approach fosters a sense of camaraderie among learners and enhances the overall learning experience.
FutureLearn is an excellent choice for those seeking online degrees or simply looking to expand their knowledge and skills.
Digital Study Materials for Online Education
As online education continues to gain traction, digital study materials have become an essential component of the learning experience. E-books, video lectures, interactive simulations, and online quizzes are just a few examples of the engaging resources available.
The use of digital study materials not only offers convenience and flexibility, but also allows for a more immersive and interactive learning process. Students can access a wealth of information, practice their skills, and receive instant feedback on their progress.
As the demand for online degrees continues to grow, so does the need for high-quality digital study materials. By leveraging these resources, learners can enjoy a comprehensive and engaging educational experience, all from the comfort of their own homes.
Tips for Success in Online Programs
To excel in online degree programs, effective time management is crucial. Create a schedule that allocates dedicated time for studying and completing assignments, and stick to it as closely as possible. Anticipate potential interruptions and plan accordingly, and don't forget to take periodic breaks to recharge.
Staying organized is another critical factor in online degree success. Document deadlines, assignments, and other relevant information, and establish a filing system for course materials. Utilize a calendar to monitor important dates and stay on top of your responsibilities.
Engagement is key in online learning. Actively participate in online discussions, ask questions about the topics you're studying, and seek assistance when needed. Maintaining motivation and taking advantage of the resources available to you will contribute to your success in online degree programs.
Finally, take responsibility for your own learning and develop self-motivation and self-discipline. Set goals and stay focused on achieving them throughout your online degree program. By taking a proactive approach to your education, you'll be well on your way to success.
Trends in Digital Learning for Online Courses and Degrees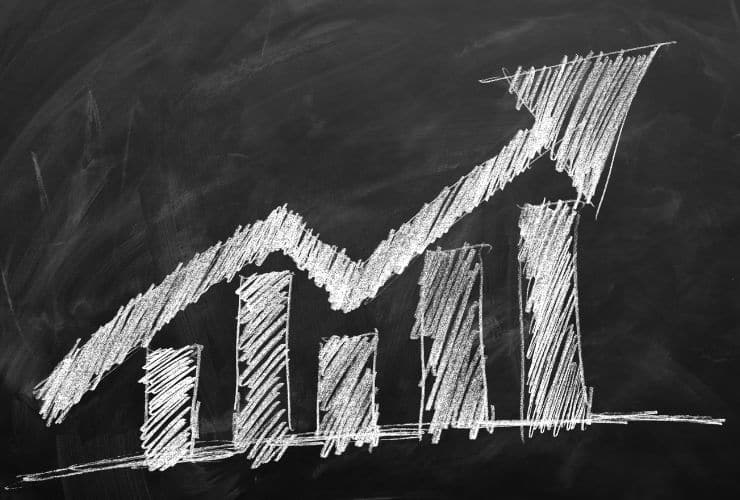 As technology continues to evolve, new trends in digital learning are constantly emerging. Some of the most exciting advancements in online education include the use of artificial intelligence, virtual and augmented reality, gamification, and microlearning.
Artificial intelligence has the potential to revolutionize online learning! It provides personalized learning experiences, assesses learner progress, and offers targeted feedback and support.
Virtual and augmented reality technologies are also effective avenues of online learning. They can create immersive and interactive learning environments, allowing students to explore new concepts and practice skills in realistic settings.
Gamification introduces elements of play into the learning process, encouraging students to engage with course materials and stay motivated. Microlearning, on the other hand, involves delivering small, focused lessons. These compact lessons can be easily digested and applied by learners, catering to different learning styles and preferences.
As online degrees become increasingly popular, these trends in digital learning will continue to shape the future of higher education, providing learners with cutting-edge tools and resources to enhance their learning experience.
Selling Your Own Online Courses
For entrepreneurs and educators looking to capitalize on the growing demand for online education, selling online courses can be a lucrative opportunity. Platforms such as Teachable, Thinkific, and Kajabi offer the tools and resources needed to create, market, and sell courses in a course marketplace. These online course platforms feature user-friendly interfaces, flexible pricing structures, and advanced features to help course creators reach their target audience and generate revenue.
From creating engaging course materials to managing student progress, these platforms provide everything needed to launch a successful online course business. By tapping into the vast market for online education, entrepreneurs and educators can create valuable learning experiences for students worldwide, all while building a profitable business.
With the right platform, tools, and resources, selling online courses can be a rewarding and fulfilling endeavor. In fact, many entrepreneurs have found success when they sell online courses, tapping into the growing market for online education.
Choosing the Right Online Program
Selecting the right online degree program is a critical decision that requires careful consideration of several factors. One of the most important aspects to evaluate is the program's accreditation, which ensures that the university adheres to established educational standards. In addition to accreditation, it's essential to research the university's reputation, retention, graduation, and job placement rates. Access to digital resources, faculty, and student support services also play a significant role in determining the quality of an online degree program.
Cost is another crucial factor to consider when choosing an online degree program. Be sure to evaluate tuition fees, financial aid options, and any additional expenses that may be associated with the program. By carefully weighing these factors, you can find the best fit for your needs and goals.
Ultimately, the right online program will align with your personal and professional objectives, providing the education and support needed to succeed in your chosen field. By taking the time to research and evaluate your options, you can make an informed decision and embark on a rewarding educational journey.
Succeed in Your Education!
The world of online learning has expanded the possibilities for higher education, providing learners with a wealth of opportunities to pursue their goals on their terms. From flexible learning options to cutting-edge digital study materials, online degree programs offer a unique and engaging educational experience.
As you embark on your journey into the world of online education, remember to carefully consider your options and choose a program that aligns with your needs and goals. With the right resources, tools, and determination, you can achieve success in your online education and unlock a world of possibilities for your future.
Frequently Asked Questions
What are digital learning platforms?
Digital learning platforms offer easy access to a variety of online resources, such as courses, multimedia content, archives, and evaluations. They are designed to help users effectively organize and find information.
What are online course materials?
Online course materials are any kind of digital material used to facilitate learning, from e-textbooks to online video tutorials. They can be accessed from various devices, making them a great option for students and instructors. They also provide a more interactive learning experience, with features such as quizzes.
What are the benefits of online degree programs?
Online degree programs offer the benefits of flexibility, affordability, and a wide range of subject choices, giving students the ability to learn in their own way and at their own pace.
These programs provide students with the opportunity to pursue their educational goals without having to sacrifice their current lifestyle. They can study from the comfort of their own home, and can often complete their degree in less time than traditional programs.
Which online learning platforms are best for online courses?
Coursera, EdX, and FutureLearn are the best online learning platforms for online courses, providing a wide variety of courses from acclaimed universities.
What trends are shaping the future of digital learning for online degrees?
The future of digital learning for online degrees is being shaped by trends such as artificial intelligence, virtual and augmented reality, gamification, and microlearning. All of these methods promise to provide a more immersive learning experience.
These trends are transforming the way students learn, allowing them to access content in more engaging and interactive ways. For example, AI-powered chatbots can provide personalized guidance and support to students, while virtual and augmented reality can create immersive learning environments.