Imagine a world where you could attend college without worrying about the financial burden. Sounds too good to be true. But what if we told you there's a way to make this dream a reality? Scholarships and grants are life-changing opportunities to help you finance your education and chase your dreams without breaking the bank. In this article, we'll provide the ultimate guide to understanding, finding, and applying for scholarships and grants that can make your college aspirations a reality.
From federal financial aid programs to college-specific grants and specialized scholarships, a world of opportunities is waiting for you. So why not take the first step toward making your higher education dreams come true? Let's dive in!
Key Takeaways
Grants and scholarships are forms of financial aid for college students.
There are various sources to access, such as the Pell Grant, FSEOG, TEACH Grant & Iraq/Afghanistan Service Grants.
Tips on finding & applying include starting early, staying organized, and being persistent!
Understanding Scholarships and Grants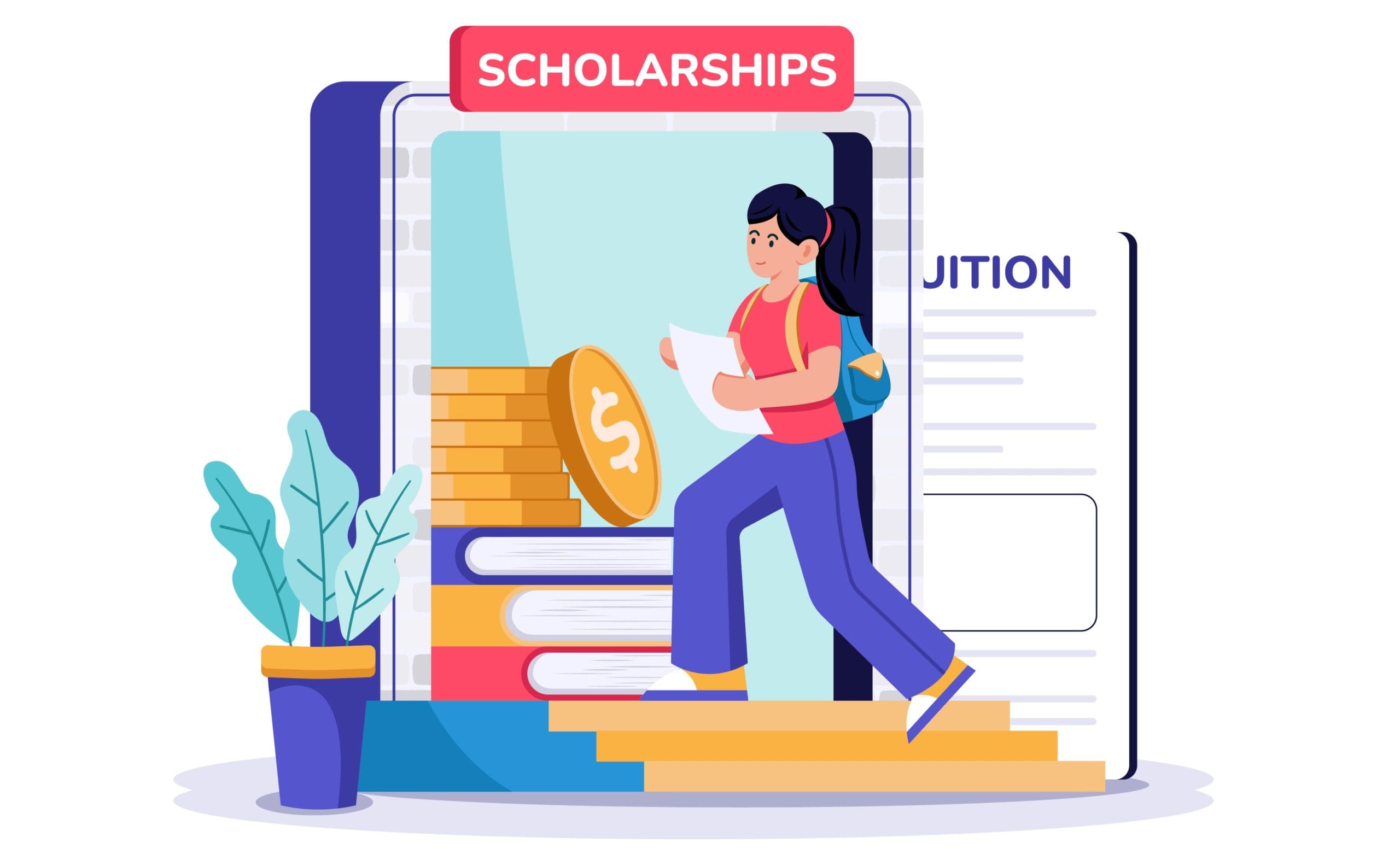 Grants and scholarships are financial aid that can help undergraduate and graduate students pursue their college education. While scholarships are merit-based and awarded for academic achievement, grants are need-based and given to students who demonstrate a financial need.
These financial aid options are available from governments, colleges, and private organizations, providing numerous opportunities for college students to cover their expenses and reduce their reliance on student loans.
Scholarships
Scholarships, or scholarship programs, are financial awards given to students based on their outstanding academic performance, high scores on standardized tests, or special extracurricular activities. Private organizations, schools, or colleges usually offer to recognize and reward students' achievements and help them finance their higher education. Some popular scholarships include academic scholarships, undergraduate scholarships, the Fulbright Scholarship Program, and the Coca-Cola Scholarship.
When applying for scholarships, it's essential to understand the specific requirements for each program. Generally, you'll need to submit transcripts, standardized test scores, letters of recommendation, and a personal essay. Your GPA, test scores, extracurricular activities, and writing are crucial in scholarship decision-making. So, put your best foot forward and showcase your unique qualities and achievements.
Grants
Conversely, grants are funds you don't have to pay back and are usually awarded based on financial need or academic performance. Local organizations, membership associations, charitable foundations, colleges, and universities can offer them. College grants can be given based on need or merit. They could fund a particular course of study or career target.
When applying for grant programs, it's essential to understand the requirements and eligibility criteria for each grant opportunity. If a student's family's financial situation changes drastically from one year to the next, they may become ineligible for a need-based grant. So, always be aware of your financial situation and submit your Free Application for Federal Student Aid (FAFSA) every year to stay eligible for federal grants and other financial aid opportunities.
Federal Financial Aid Opportunities
Federal financial aid plays a significant role in helping college students cover their expenses. The federal government offers grants such as Pell Grants, FSEOG, TEACH Grants, and Iraq and Afghanistan Service Grants, which can make a massive difference in financing your higher education. These grants are designed to cater to different financial needs and specific eligibility criteria, offering a wide range of opportunities for students to explore.
To be eligible for federal grants, you must fill out the FAFSA every year in school. This form is essential for accessing federal student aid and can also help you qualify for state grants and college-specific financial aid. Don't miss the opportunity to tap into these valuable resources that can significantly reduce your college costs.
Pell Grant
The Pell Grant is a need-based federal grant for undergraduate students. For the 2022-23 academic year, eligible students can receive up to $6,895 through the Pell Grant program. To qualify for this grant, you must demonstrate financial need, be an undergraduate student enrolled in an eligible program, and have an Expected Family Contribution (EFC) that meets the eligibility criteria.
Remember that the Pell Grant is a one-time award, and the amount may change yearly. It's crucial to stay updated on the latest changes and submit your FAFSA every year to maintain your eligibility.
So, make the most of this opportunity and pave your path to a debt-free college education.
FSEOG
The Federal Supplemental Education Opportunity Grant (FSEOG) is another need-based federal grant designed to assist low-income undergraduate students who require additional financial aid to cover college costs. The award amount for FSEOG ranges between $100 and $4,000, depending on your financial need and the availability of funds at your school.
To be eligible for FSEOG, you must be an undergraduate student with a low income and demonstrate a significant financial need. Complete and submit the FAFSA to determine your eligibility for this grant and other federal financial aid opportunities.
Every little bit counts, so don't miss out on this chance to secure additional funds, like free money, for your education.
TEACH Grant
If you're planning to pursue a career in teaching, the TEACH Grant might be the perfect opportunity for you. This federal grant program is designed to provide teacher education assistance to students planning to teach in high-need fields or at low-income schools. To be eligible for the TEACH Grant, you must score above the 75th percentile on one or more portions of a college admissions test or have a cumulative GPA of at least 3.25. You should also fill out the FAFSA and enroll in a TEACH Grant-eligible program.
To qualify for the grant, you must commit to working in a high-demand field or at a low-budget school for four years within eight years after graduation. Failure to fulfill this commitment will invalidate the grant. So, if you're passionate about making a difference in the lives of students and communities, the TEACH Grant could be an ideal way to finance your education and kickstart your teaching career.
Iraq and Afghanistan Service Grant
The Iraq and Afghanistan Service Grant is a federal program designed to support college or career school students who lost a parent or guardian in the U.S. military in Iraq or Afghanistan after September 11, 2001. To be eligible for this grant, you must be under 24 years old or enrolled in college part-time at the time of your death and not suitable for a Federal Pell Grant based on your Expected Family Contribution (EFC).
You must complete the FAFSA to apply for the Iraq and Afghanistan Service Grant. This grant can provide much-needed financial support for students who have faced the ultimate sacrifice for their country. Don't let financial constraints hold you back from pursuing your educational goals and honoring the legacy of your loved ones.
State and Institutional Grant Programs
Apart from federal financial aid, state, and institutional college grant programs also play a crucial role in providing additional funding for college students. Individual states and schools offer these grants, with eligibility requirements varying depending on the program and institution.
By exploring state and institutional grants, you can unlock many opportunities to finance your higher education and ease the financial burden.
State Grants
State grants are financial aid programs state education agencies provide to help students pay for college. These grants can be awarded directly to students or their college or university. Some examples of state grants include the New York State Tuition Assistance Program (TAP), the New Jersey Tuition Aid Grant (TAG), and the California Cal Grant.
To find and apply for state grants, it's important to research the grants available in your state and their eligibility criteria. Be sure to apply for assistance as soon as possible since many have limited funds and are awarded on a first-come, first-served basis. Don't forget to fill out the FAFSA, as it is a requirement for most state grants and can also help you qualify for other financial aid opportunities.
College-Specific Grants
College-specific grants are financial aid awards given to students based on their financial needs and are only available at specific colleges or universities. These grants can be based on family income, field of study, intended career, academic achievement, or athletic ability. By exploring college-specific grants, you can tap into a valuable source of financial assistance that can make your college education more affordable.
To apply for college-specific grants, it's essential to understand the requirements and eligibility criteria set by each college or university. Reach out to your college's financial aid office and research their grant opportunities to maximize your chances of securing additional funds for your education.
Remember, every bit of financial aid counts, so explore all available options.
Specialized Scholarships and Grants
In addition to general scholarships and grants, specialized scholarships and grants are designed to cater to specific demographic groups and career paths. These awards can help women, minorities, and those pursuing specific careers access additional funding to achieve their educational goals.
You can discover unique opportunities that align with your background, interests, and aspirations by exploring specialized scholarships and grants.
Scholarships and Grants for Women
There are numerous grant opportunities and scholarships available specifically for female college students. Some of these include the Jeannette Rankin National Scholar Grant, which offers unrestricted non-tuition funding for women and nonbinary students aged 35 years and older with low income, and the MyOrganic Company scholarship, which awards $2,000 to single mothers or single fathers twice a year.
By exploring scholarships and grants for women, you can access financial support that recognizes your unique achievements and life experiences. Don't miss out on these valuable opportunities to finance your education and pave the way for a successful future.
Scholarships and Grants for Minorities
Scholarships and grants are also available for minority groups, including African Americans, Hispanics, Native Americans, and Asian Americans. These awards can be need-based or merit-based and are offered by private organizations, corporations, or government agencies to help promote diversity and equal opportunities in higher education. Some examples of minority grants include the Ford Foundation Fellowship Program, the National Science Foundation Graduate Research Fellowship Program, and the National Institutes of Health Undergraduate Scholarship Program.
By seeking out scholarships and grants for minorities, you can access financial aid that recognizes your unique background and experiences. So take advantage of these opportunities and make your mark in higher education.
Career-Focused Scholarships and Grants
Career-focused scholarships and grants are financial awards for students pursuing a career path. These awards can help you finance your healthcare, engineering, or law education. Examples of career-specific grants include the Boomer Benefits scholarship for adults aged 50 or older, the National Foster Parent Association (NFPA) scholarship, Horatio Alger Scholarship, Foster Care to Success, and the Foreign Language and Area Studies Fellowship.
By targeting career-specific scholarships and grants, graduate students pursuing their professional goals and aspirations can secure funding that aligns with their objectives. So don't hesitate to explore these opportunities and invest in your future career success.
Tips for Finding and Applying for Scholarships and Grants
Now that you know the various scholarships and grants available, it's time to focus on finding and applying for them. Effective strategies and a proactive approach can increase your chances of securing valuable financial aid to cover your college expenses.
In this section, we'll share some practical tips on scholarship search strategies, grant application tips, and ways to increase your chances of success.
Scholarship Search Strategies
One of the most crucial steps in finding scholarships is starting your search early. You can maximize your chances of securing financial aid by giving yourself ample time to research and apply for scholarships. Use scholarship search websites such as Fastweb.com, Scholarships.com, College Board.com, CollegeNet.com, and ScholarshipMonkey.com to discover various scholarship opportunities that match your qualifications and interests.
The organization is an essential component of the scholarship search process. Knowing which scholarships you qualify for and staying organized throughout the application process will help you be successful. Create a list of potential scholarships, prioritize them based on their deadlines and requirements, and keep track of your application progress. This will help you stay on top of your scholarship applications and ensure you don't miss out on any valuable opportunities.
Grant Application Tips
Writing a successful grant application requires clarity, focus, and attention to detail. Make sure to be clear about the need for the grant, stand out from the competition, and focus on a specific project that aligns with the funding agency's interests. Keep your application concise and understandable, and consider the agency's key interests when crafting your proposal.
Additionally, don't be afraid to showcase your special qualifications, experiences, and abilities that make you the ideal candidate for the grant. By emphasizing your unique attributes and presenting a compelling case, you can increase your chances of securing the grant and making your college dreams a reality.
Increasing Your Chances of Success
To increase your chances of winning scholarships and grants, it's essential to understand their impact on your overall financial aid and what you can use the funds for. Applying for local scholarships, for instance, can boost your chances of getting some money since you may already be a member or actively involved with the organization. Additionally, applying early and being aware of deadlines can help you stay ahead of the competition and increase your chances of success.
Remember, every bit of financial aid counts, so don't hesitate to explore all available options. With determination, perseverance, and effective strategies, you can secure valuable scholarships and grants to pave the way toward a brighter future.
Summary
In conclusion, scholarships and grants are invaluable resources that can help you finance your higher education and achieve your college dreams without a massive financial burden. By exploring federal financial aid, state and institutional grant programs, and specialized scholarships and grants, you can unlock a world of opportunities to fund your education and pave the way toward a successful future.
Take the first step towards making your higher education dreams a reality by researching, applying for, and maximizing your chances of securing scholarships and grants. With the right strategies, persistence, and a proactive approach, you can transform your college aspirations into a reality and embark on a journey that will change your life forever. So, what are you waiting for? Start your scholarship and grant search today, and invest in your future success.
Frequently Asked Questions
What are grants vs. scholarships?
Grants and scholarships are forms of financial aid, but they are different. Grants are usually need-based, whereas scholarships are based on academic achievement, talent, or other criteria.
Loans must be repaid, whereas grants and scholarships don't have to be repaid.
Can you have both scholarships and grants?
Yes, it is possible to have both grants and scholarships. Depending on your financial situation and the type of awards you receive, grants may reduce the number of scholarships you can receive, or vice versa.
However, some grants and scholarships will not reduce each other, so it all depends on the individual case.
Do scholarships give you money directly?
Yes, scholarships give you money directly. Depending on the scholarship, students may receive their award as a check, deposited to their bank account, or credited to their college tuition and fees account.
The method of how the scholarship is disbursed will depend on the specific program and rules.
Is the FAFSA a grant?
No, the FAFSA is not a grant. It is an application form that allows students to apply for and qualify for federal grants such as the Federal Pell Grant.
The amount available to any qualifying student changes from year to year.
What does it mean to grant a scholarship?
Granting a scholarship means providing financial aid to a student in recognition of their academic achievements. Scholarships are typically merit-based awards that are used to cover tuition, fees, and other college costs.
It is an honor to be granted a scholarship, as it recognizes the student's hard work and dedication.