Imagine earning a prestigious engineering degree online from the comfort of your own home and at your own pace. This dream is now a reality thanks to the rise of online engineering programs! We will explore the various types of engineering degrees available, the benefits and accreditation of online programs, and the factors to consider when choosing the right program for you.
So, get ready to discover the world of online engineering and unlock your potential for a successful career in this exciting field!
Here's You'll Need to Know to Get Started:
Determine the best engineering degree programs available online
Advance your career with flexible school options
Access rewarding opportunities with financial aid
Types of Online Engineering Degrees
Online engineering degrees offer a wide range of disciplines to choose from, with programs available in:
Electrical engineering
Civil engineering
Aerospace engineering
Mechanical engineering
Computer engineering
Each of these bachelor's degree programs caters to a specific field and equips students with the skills required to excel in their chosen profession.
Check out what each of these engineering disciplines entails!
Electrical Engineering
Electrical engineering deals with the study and design of devices that utilize electricity, electromagnetism, and electronics. Online electrical engineering programs focus on subjects such as circuits, power systems, and digital design. These courses provide students with a solid foundation in this ever-evolving discipline.
Graduates of online electrical engineering programs can look forward to rewarding careers in various industries, including:
Energy
Telecommunications
Electronics
Automobiles
Computers
These careers often involve working with robotics and other advanced technologies. Institutions like Stony Brook University, the University at Buffalo, and Binghamton University offer reputable online electrical engineering programs with experienced faculty members.
With the right online program, students can acquire the knowledge and skills needed to excel in the competitive world of electrical engineering.
Civil Engineering
Civil engineering is the backbone of modern infrastructure, involving the planning, design, and construction of projects such as roads, bridges, airports, and sewer systems. Online civil engineering programs focus on structural design, transportation systems, and environmental engineering, equipping students with the technical knowledge required to calculate the cost and structural stability of their designs and oversee the construction of those projects.
Graduates of online civil engineering programs can pursue careers in various industries, including:
Construction
Transportation
Energy production
Surveying
Drafting
By acquiring practical, in-demand skills such as engineering design, project management, and knowledge of materials like steel and concrete, civil engineering students set themselves up for success in this vital field.
Aerospace Engineering
Aerospace engineering is the application of physics, mechanical and electrical engineering principles to the design and construction of planes, satellites, space shuttles, and other airframes. Online aerospace engineering programs cover subjects like aircraft and spacecraft design, propulsion systems, and aerodynamics.
Graduates of online aerospace engineering programs can pursue careers in:
Drafting
Designing
Inspecting
Repairing aircraft or spacecraft
Developing computer models or simulations
With the right online aerospace engineering degree, students can soar to new heights in their careers. They'll do this by contributing to advancements in the field of aviation and space exploration.
Mechanical Engineering
Mechanical engineering involves the design, construction, and evaluation of mechanical equipment and tools for use in various industries. Online mechanical engineering programs typically cover topics such as:
Fluid power
Robotics
Thermodynamics
Modern manufacturing processes
These programs provide students with a comprehensive understanding of this versatile discipline. Graduates of online mechanical engineering programs can pursue roles as mechanical engineers in:
Selling
Installing
Maintaining
Creating machines
Top online mechanical engineering degree programs include those offered by the University of North Dakota, Purdue University, and Michigan Technological University. The programs listed here provide students with the highest quality of education and equip them with the necessary skills to thrive in this dynamic field.
Computer Engineering
Computer engineering is a wide-ranging field. It combines hardware, software, manufacturing, and design processes. Online computer engineering programs cover subjects like software development, hardware design, and computer networks, providing students with a well-rounded education in this rapidly growing discipline.
Graduates of online computer engineering programs can pursue careers as computer programmers, software developers, or computer hardware engineers. Institutions like the University of Arizona offer online Bachelor of Science in Electrical and Computer Engineering programs, which are a type of bachelor's degree in engineering. This specific degree focuses on areas such as smart energy and wireless technology.
By enrolling in a reputable online computer engineering program, students can acquire the skills and knowledge necessary to excel in this high-demand field.
Benefits of Online Engineering Degrees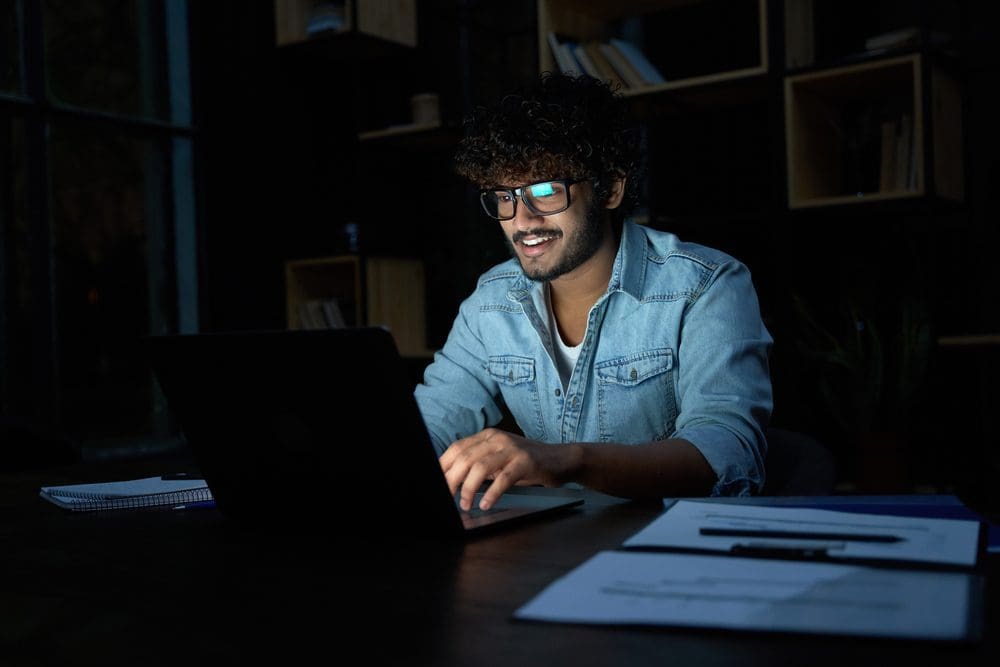 Pursuing an engineering degree online comes with numerous advantages, such as increased flexibility, reduced expenses, and enhanced accessibility for individuals already employed. Online programs enable students to study at their own pace and schedule, allowing them to maintain their work and personal commitments without sacrificing the quality of their education.
Another significant benefit of online engineering degrees is the reduced cost compared to traditional on-campus programs. The average cost per credit hour for online engineering programs typically ranges from $300 to $700, making it a more affordable option for many students. Additionally, online programs often have a wider range of course offerings, allowing students to tailor their education to their specific interests and career goals.
Finally, online engineering programs provide greater accessibility for working professionals. Distance learning enables students to pursue their engineering degree without having to relocate or take time off from their jobs. This flexibility makes online engineering degrees an attractive option for those looking to advance their careers while maintaining a healthy work-life balance.
Accreditation and Quality Assurance
When choosing an online engineering program, it's crucial to ensure that the program is accredited by a reputable institution, such as the Accreditation Board for Engineering and Technology (ABET). ABET accreditation plays a vital role in guaranteeing quality education and meeting the licensure requirements for professional engineers. An accredited program ensures that students receive an education that adheres to industry standards, making it more likely for them to succeed in their chosen engineering field.
In addition to ABET accreditation, other types of accreditation, such as regional and programmatic accreditation, also play an essential role in ensuring quality education. Accreditation is crucial for factors such as financial aid eligibility, credit transferability, and acceptance into graduate programs. By selecting an accredited online engineering program, students can have confidence in the value and quality of their education.
Factors to Consider When Choosing an Online Engineering Program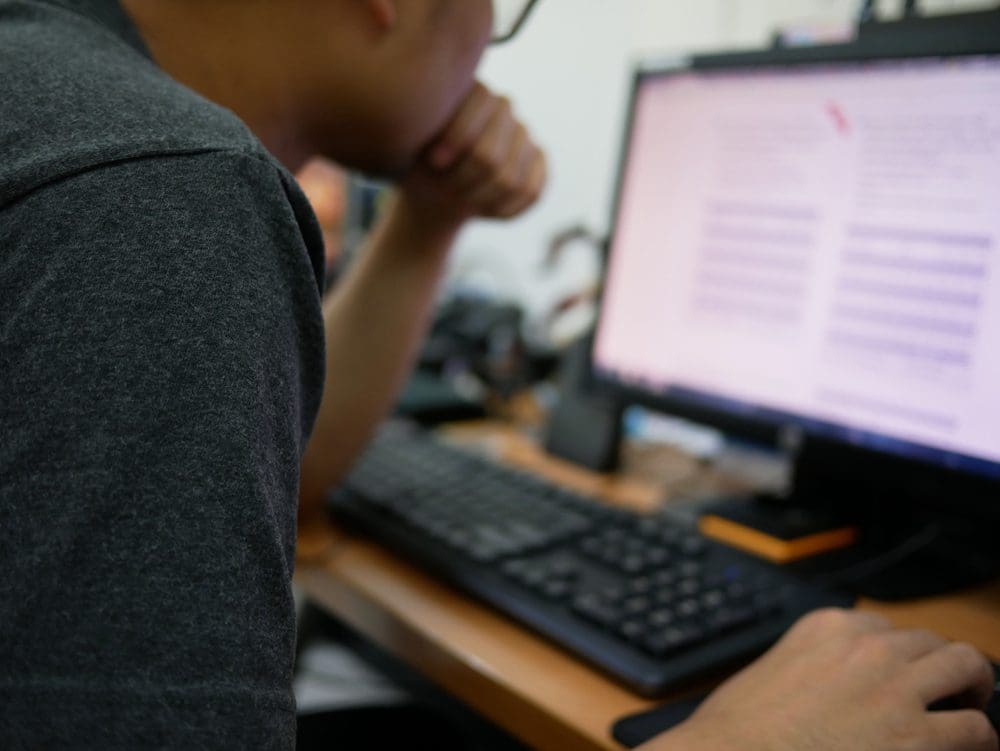 When selecting an online engineering program, there are several key factors to consider, such as the program's curriculum, faculty, support services, and tuition fees. First, it's essential to evaluate the curriculum of the program to ensure that it aligns with your career goals and interests. A well-rounded curriculum that covers the necessary topics and skills for your chosen engineering discipline will better prepare you for success in the field.
Second, the quality and experience of the faculty members are crucial in determining the effectiveness of the program. Ensure that the program's instructors have relevant industry experience and a strong academic background, as this will impact the quality of the education you receive. Support services, such as academic advising, tutoring, and career services, are also essential for helping students succeed in their online engineering program.
Lastly, consider the tuition fees for the online engineering program. While online programs tend to be more affordable than traditional on-campus programs, it's still essential to ensure that the program fits within your budget. Research financial aid and scholarship opportunities to help ease the financial burden and make your online engineering degree more accessible.
Top Online Engineering Degree Programs
Several top online engineering degree programs stand out for their quality and reputation. For example:
Franklin University offers a BS Information Technology program that covers Network and Systems Management, IT Project Management, and Database Management.
Southern New Hampshire University offers a Bachelor of Science in Technical Management Online that focuses on enhancing students' technical expertise for managerial roles in the industry.
Florida International University provides a BS in Electrical Engineering program that covers subjects such as electromagnetism, electronics, nanotechnology, and communications. The program also incorporates practical elements, requiring students to demonstrate proficiency in building, calibrating, and repairing equipment on-site.
Another noteworthy program is the University of Southern Mississippi's BS in Industrial Engineering Technology (Logistics), which equips students with the skills needed for a successful career in industrial engineering.
When choosing an online engineering degree program, consider factors such as:
the program's reputation
curriculum
faculty
support services
This will ensure that you select the best program for your needs and career goals.
Career Prospects for Graduates of Online Engineering Programs
Graduates of online engineering programs have a wide range of career opportunities available to them, depending on their chosen engineering discipline. For example, aerospace engineers can find employment in designing and constructing airplanes, satellites, spacecraft, and missiles, earning an average annual salary of $105,550. Civil engineers, on the other hand, can work in fields such as construction, transportation, and energy production, with an average annual salary of $128,170.
Computer hardware engineers, who focus on the design and construction of computer components, can earn an average annual salary of $101,780. Electrical engineers, specializing in the design and development of electrical systems and equipment, can earn an impressive average annual salary of $152,350.
Regardless of the specific engineering discipline, online engineering degree graduates can look forward to lucrative and fulfilling careers in various industries. With the demand for skilled engineers continuing to grow, an online engineering degree can open doors to a lot of success,
Financial Aid and Scholarships for Online Engineering Students
Financial aid and scholarships play a critical role in making higher education more accessible for students pursuing online engineering degrees. Many schools offer financial aid packages and scholarships specifically for online students, helping to ease the financial burden of tuition fees. To determine your eligibility for financial aid, complete the Free Application for Federal Student Aid (FAFSA), which assesses your financial needs and helps determine the types and amounts of aid you may qualify for.
In addition to federal financial aid, students can also explore scholarship opportunities offered by private organizations, professional associations, and engineering societies. These scholarships may be based on factors such as academic achievement, financial need, or involvement in extracurricular activities. By researching and applying for financial aid and scholarships, students can make their online engineering degree more affordable and attainable.
Balancing Work and Study
Successfully managing work and study commitments while pursuing an online engineering degree can be challenging, but with the right strategies in place, it is achievable. One of the most critical factors for balancing work and study is effective time management. Creating a study schedule, setting achievable goals, and prioritizing tasks can help ensure that you allocate sufficient time for both work and study.
Designating a specific study area free of distractions and conducive to productivity can also be beneficial in maintaining focus and motivation. Communicating with your employer about your academic commitments and any potential scheduling conflicts can help prevent misunderstandings and ensure a supportive work environment.
Finally, it's essential to maintain a healthy balance between work, study, and personal life. Regular short breaks, exercise, and self-care activities can help prevent burnout and ensure that you remain motivated and energized throughout your online engineering program.
Get Started Today!
Online engineering degrees offer a flexible, accessible, and affordable path to a rewarding career in different engineering disciplines. By choosing an accredited program, considering factors like curriculum, faculty, and support services, and successfully balancing work and study commitments, students can unlock their potential for success in the exciting world of engineering.
The opportunities for growth and achievement are limitless for those who are willing to invest in their education and future.
Frequently Asked Questions
Can engineering degrees REALLY be completed online?
Yes, engineering degrees can be completed online. Many accredited colleges and universities offer online engineering programs that are the equivalent of an on-campus degree, allowing students to gain knowledge and skills from a high-caliber educational program.
Programs vary by college or university and may include electrical and computer engineering disciplines as well as some in-person requirements for certain branches of engineering like petroleum or aerospace engineering.
What is the quickest engineering degree?
The quickest option is likely to be civil engineering, followed closely by electrical and mechanical engineering. Industrial engineering, applied engineering, chemical engineering, software engineering, and structural engineering are also valid choices for individuals seeking an engineering degree in a timely manner.
Are engineering degrees still worth it?
Overall, engineering degrees are still a great investment for those looking to join a field that is both rewarding and impactful. With the right focus, an engineering degree could open up an amazing number of opportunities in terms of employment and career growth.
How hard is an online engineering degree?
Pursuing an online engineering degree requires dedication and hard work. Students must be organized and disciplined to stay on track with coursework, assignments and exams. The difficulty of the program depends largely on an individual's academic background, however completing the program successfully will require a high level of commitment and determination.
What types of engineering degrees are available online?
For those who want to pursue a career in engineering, there are numerous online options available including electrical, civil, aerospace, mechanical, and computer engineering degrees.
These degrees can be completed entirely online, allowing students to study from the comfort of their own home. With the right dedication and commitment, students can earn a degree in engineering without ever having to step foot in a classroom.